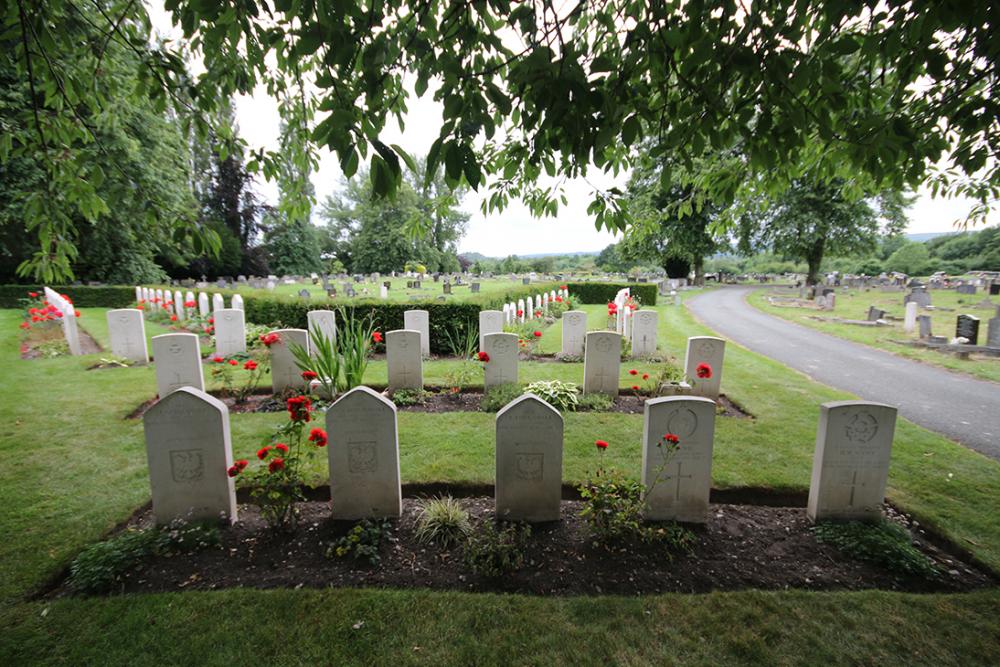 Commonwealth War Graves
There are over 100 Commonwealth War Graves in Wrexham Cemetery. You will see the distinctive rows of headstones where servicemen lay together as well as other's dispersed around the Cemetery. The graves are cared for by the Commonwealth War Graves Commission (CWGC) who honour the 1.7 million men and women of the forces of the Commonwealth who died in World War One and Two. You will notice that all the headstones are similar and there is no distinction made on account of military or civil rank, race or creed. Most are made from portland stone. Near to the war graves plot stands a cherry tree – a symbol in Japanese culture of the fragility and beauty of life.   
Memorials
There are two war memorials in the Cemetery which commemorate Wrexham citizens who died from wounds received during active service and also one for Polish service personnel who fought alongside the British forces in World War Two.
World War One
There are 64 First World War burials in Wrexham Cemetery. It was not until the Second World War that a designated war graves plot was established so these graves are found scattered amongst the other graves.
World War Two
The war graves plot is the final resting place for many servicemen and women who died during the Second World War. As you visit the plot, note the nationalities on the headstones.
The Cemetery was used by the nearby Royal Air Force Station of Borras. Many lost their lives during training.