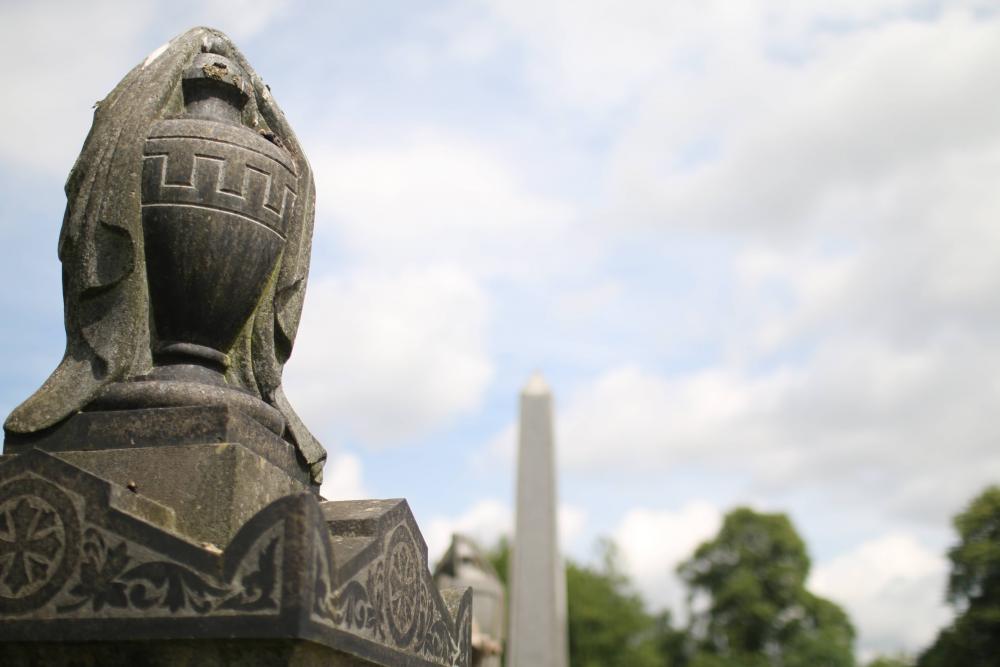 Wrexham Cemetery welcomes visitors and provides for people of all faiths and non-faiths. There have been 37,000 burials here since the Cemetery opened in 1876. The initial 5 acres of the Cemetery were divided equally between non-conformists, Roman Catholics and Anglicans. A non-conformist is often thought of as a member of the Protestant faith who chose not to be a member of the Anglican Church; otherwise known as a dissenter.
Although the first burial took place in the April of 1876, the Cemetery was not consecrated until the July, meaning it was declared sacred or holy by the Anglican Church. The official opening and consecration of the Cemetery was performed by Bishop of St Asaph and was celebrated with a dinner for all those who had worked on the site. 
The twin chapels are a striking feature and provide an attractive entrance to Wrexham Cemetery. They were designed by Wrexham architect William Turner, as was the main entrance on Ruabon Road and the lodge. It is thought that one chapel was for anglicans and the other for non-conformists.