The Chapels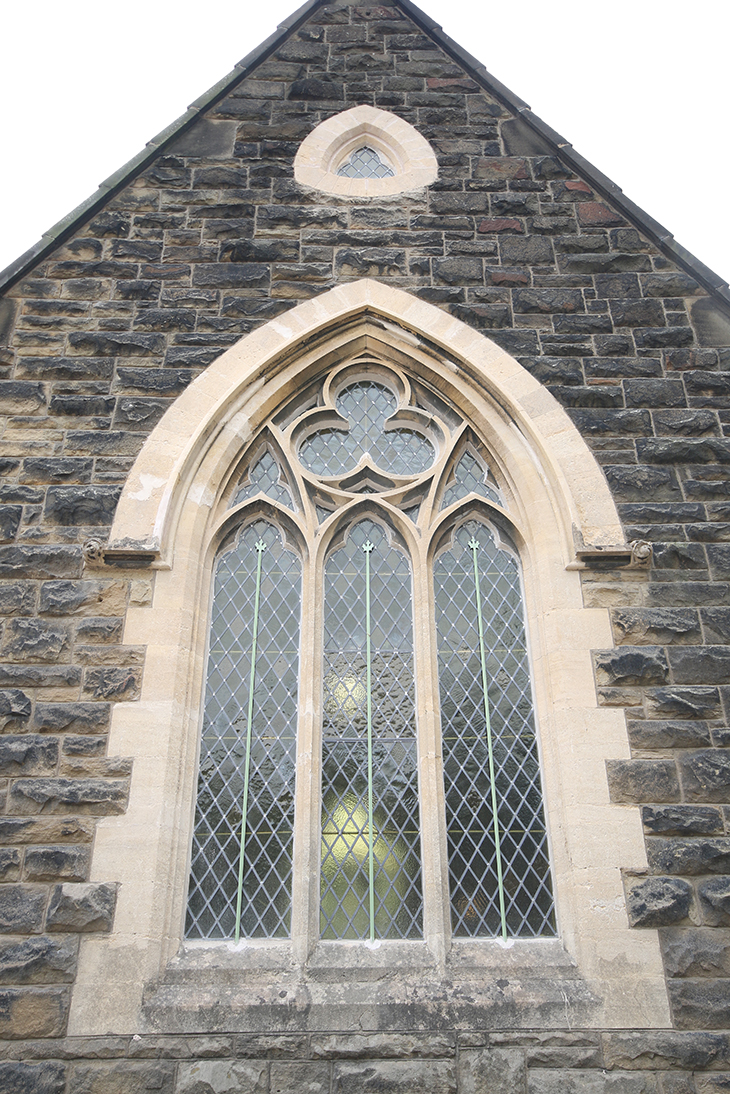 Situated just inside the entrance gates of the Cemetery on Ruabon Road, are the twin-chapels. A central archway, with a tower and spire above, is flanked by symmetrical Gothic chapels. Their design, by local architect William Turner, consists of random rock-faced sandstone rubble with ashlar dressings and a banded slate roof with terracotta cresting. The twin-chapels are archetypal of a Victorian cemetery to cater for both Anglicans and non-conformists: the west chapel is consecrated, meaning it has been declared sacred or holy by the Anglican Church; whilst the east chapel is non-conformist, meaning it is of the Protestant faith but not conforming to the governance of the established Church.
The chapels were designated as Grade II listed buildings in 1994. Preceeding the restoration project their urgent need of improvement placed them on the At Risk Register and due to safety concerns they were closed to the public. The grant from the Heritage Lottery Fund has seen the restoration of the chapels and lodge.
The Lodge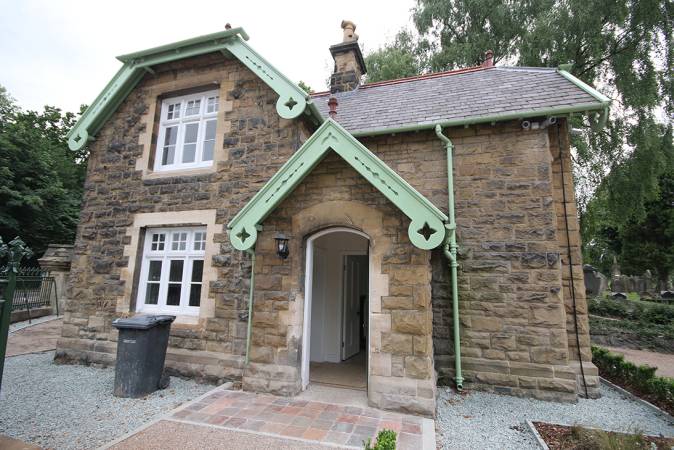 The Lodge, which is to the west of the main entrance, was built as a superintendent's residence and office. It consists of two storeys, with an office and 2 reception rooms downstairs and a bathroom and 2 bedrooms upstairs. It has been built using random rubble stone with ashlar dressing. Like the Chapels, the lodge is also Grade II listed. The lodge is rented privately.