During the 19th and early 20th century, Wrexham was a hive of industrial activity. Coalmining, steel working, tanneries and brewing were all important to the local economy. Some of the local business people that prospered at this time are buried at Wrexham Cemetery, including brewer John Jones, steel worker John Henry Darby, and Jane Birkett Evans and her husband Evan.  
Hugh Price Tannery, and later Abbot Leather works
Jane Birkett Evans (nee Price), along with her two brothers, inherited Hugh Price Tannery from her father, Hugh Price, in 1884. Jane married Evan Birkett Evans a year later and he joined the family business. Following the death of her brother Hugh, and upon her brother David leaving the business, Jane and Evan became joint owners. In 1903 they bought the former Zoedone Mineral Works in Pentre Felin for £2050 and moved the tannery business from Bridge Street into the premises of the mineral works. It became known as the Abbot Leather Works before being demolished in the late 1990s to make way for the Island Green shopping development. Both Jane and Evan died in 1930 and are buried in Wrexham Cemetery.
Brymbo Steelworks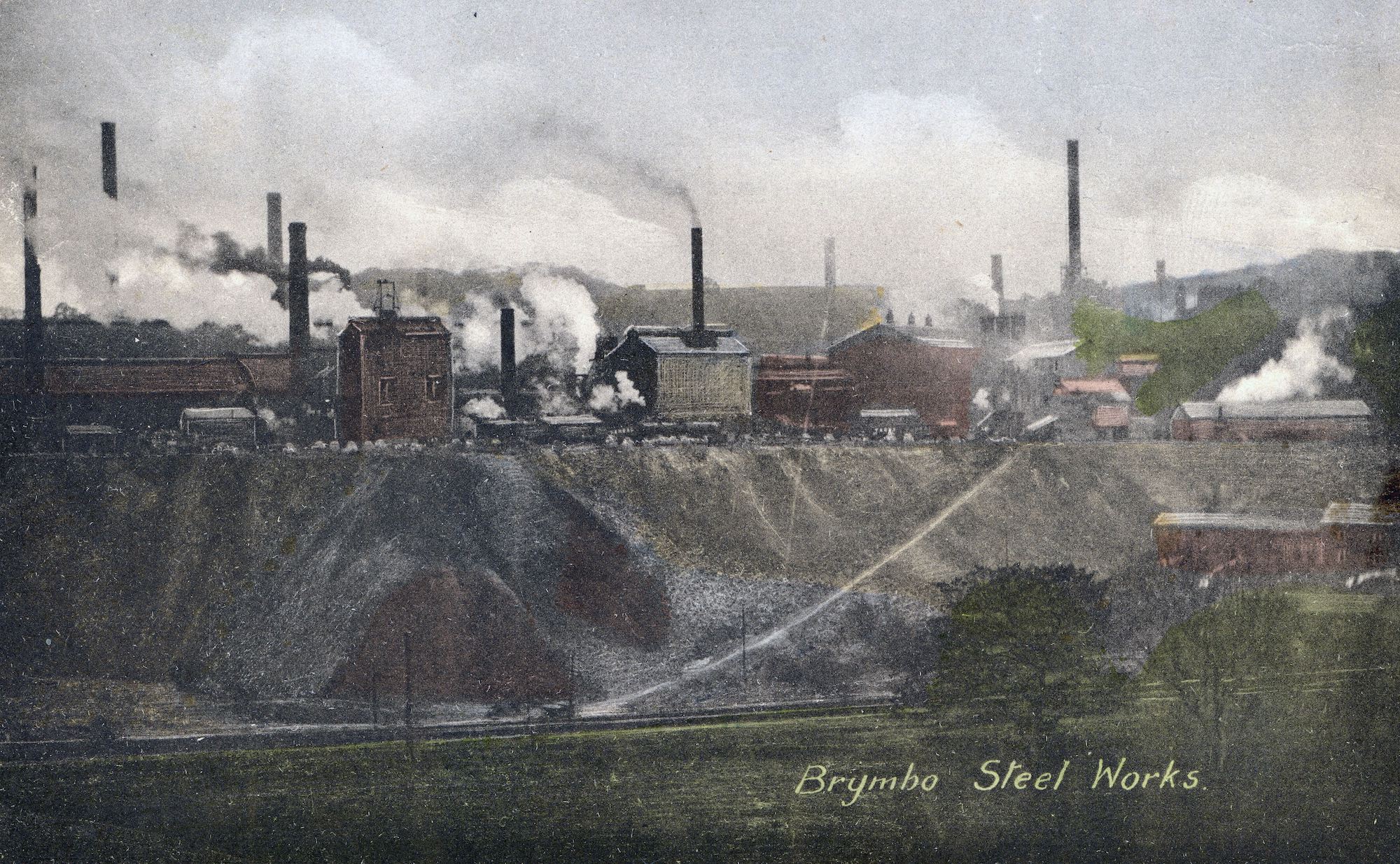 John Wilkinson, along with his brother William, inherited Bersham Ironworks from their father in the 18th century. He went onto establish Brymbo Steelworks in 1792. The Bersham site was mostly destroyed by the rivalry of John and his brother. The remaining structures, the mill building, the building which housed the smooth bore machine and the lime kiln, were leased to a family who opened a paper mill for a short time. The mill building is still intact today and can be found nestling in the Clywedog Valley. John Wilkinson died in 1808. After his death, Henry Robertson became head of the Brymbo Steelworks.
Robertson encouraged John Henry Darby to trial a new technique at Brymbo. The technique was to make steel using an open hearth process and this made him an innovator in steel making. His ingenuity may have been passed down from his ancestor, Abraham Darby, who also pioneered new techniques. Abraham Darby is considered to be a trail blazer for the Industrial Revolution because his method of producing pig iron in a blast furnace fuelled by coke rather than charcoal was a big step forward in the production of iron as a raw material. John Henry Darby, was buried at Wrexham Cemetery when he died in 1919. 
Island Green Brewery
John Jones and his brother William established the Island Green Brewery in 1856.  Following the death of William, John became one of Wrexham's greatest benefactors, making many donations to charity. When he died in 1913, his Last Will and Testament made provision for £50,000 and Roseneath House to be left for the building of a new hospital in Wrexham.
---
Image © Wrexham Archives and Local Studies