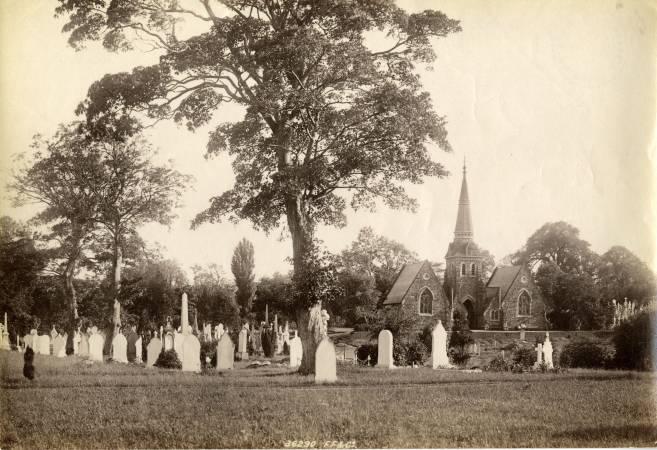 Rapid population growth combined with endless outbreaks of infectious disease led to lack of burial space in most towns in the 19th century. Wrexham was no exception. The graveyard at the Parish Church, St Giles was full by the late 18th century and this led to a new cemetery being opened on Ruthin Road in 1793. This was also becoming full by the late 19th century.
By 1868, Wrexham Borough Council recognised the need for a new cemetery. Finding a suitable site was a little tricky, but they eventually purchased just over 5 acres of land on the north side of Ruabon Road in 1874.
The land not only provided much needed space for burials, but it also accommodated non-conformists and Roman Catholics. Prior to the 19th century burials in Wrexham generally took place in the graveyards attached to a Church. There were therefore few options for non-conformists (those that did not conform to the governance of the established Anglican Church) and people of other, or no, faith.
The cemetery site
The earliest known record of the site is from 1535 in Henry VIII's Valor Ecclesiasticus - a survey of the finances of the Church of England, which was carried out following the King's Act of Supremacy to become the head of the Church. Part of the site was once known as Cae'r Cleifion 'the field of the sick' and an 1840 lease from the Bishop of St Asaph refers to it as Tera Lepresorum, 'The Lepers' Land'. 
---
Image © Wrexham Archives and Local Studies